Master Your Metabolism | Boost Energy | Lose Weight
What if you could actually start reversing the symptoms of Hashimoto's hypothyroidism in just 14 days?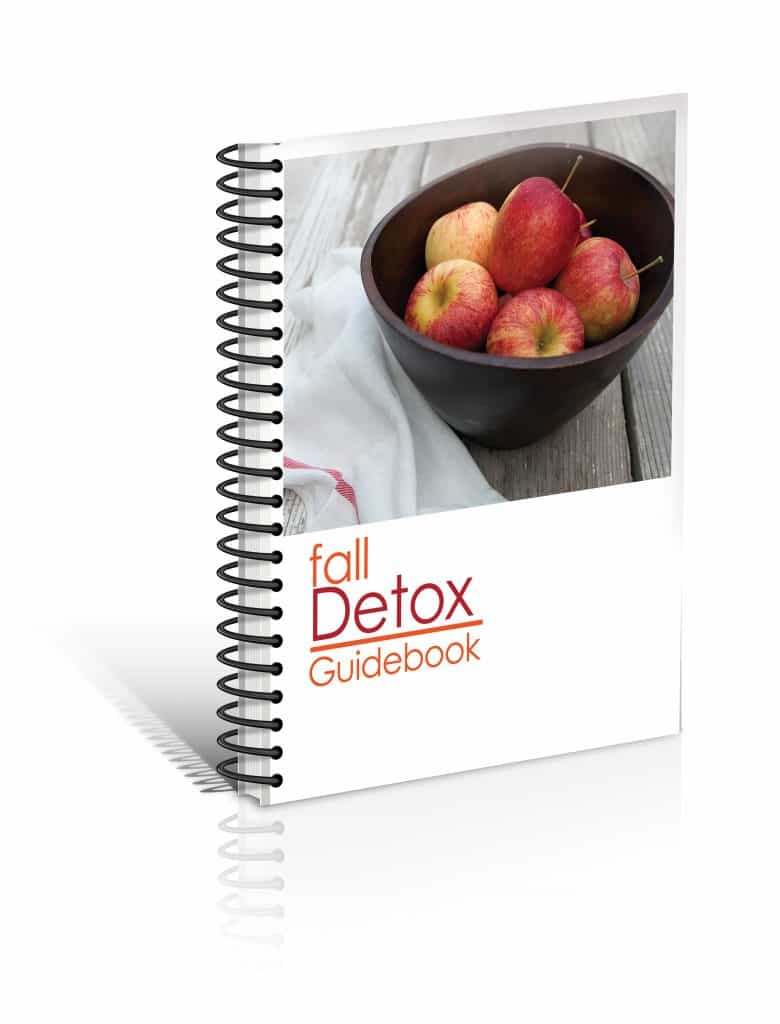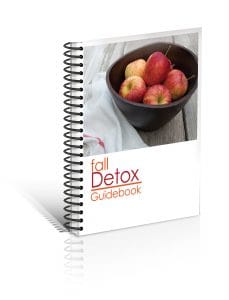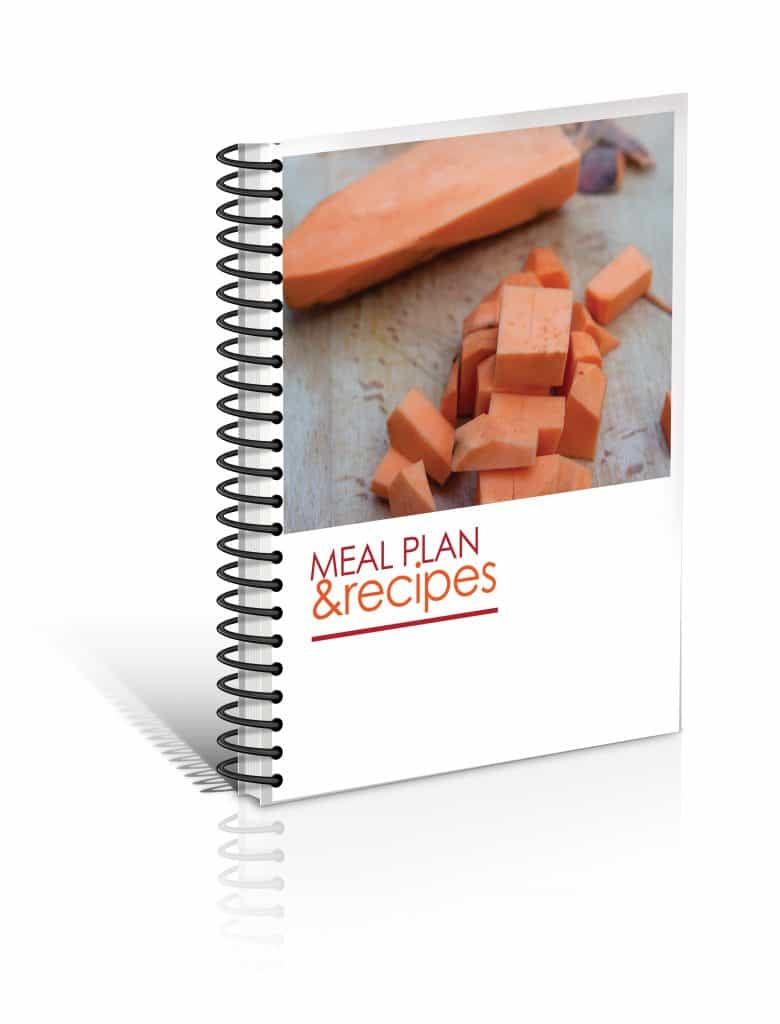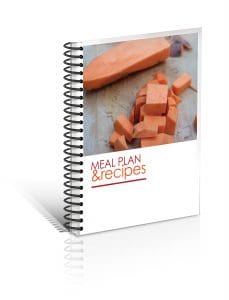 Would you like to break free from inflammatory foods you know are bad for the thyroid and immune system?
Have you tried other diets that didn't produce the results you were looking for?
Do you wonder if there are foods that may be preventing you from losing weight?
Do you struggle to get out of bed in the morning because you don't have enough energy along with cravings, that tempt you into choosing that morning coffee or sugary snack that sabotage's your efforts to reduce your symptoms?
How would your life be different, if you learned the pillars for experiencing less fatigue & pain, better sleep, a metabolism that actually works, and felt years younger? Would you live your life with more passion and vibrancy?

Hello and Welcome!
I am Shannon Garrett. I am a Hashimoto's recovery nurse specialist and certified functional nurse-nutritionist. I founded Holistic Thyroid Care after being misdiagnosed 8 years by multiple doctors. You see, I know what it is like to experience bone-crushing fatigue and pain, unexplained weight gain, hair loss, puffiness in the hands, face and feet.
I also experienced insomnia and brain fog all the while being told everything was "normal," or that my symptoms were "part of being a woman." I was prescribed antidepressants, blood pressure medication, and told to exercise more and eat less. It wasn't until receiving a correct diagnosis that I learned what was really going on with my body and I knew I had to do something because medication definitely doesn't "fix" Hashimoto's.
I developed the Thyroid Jumpstart program to revolutionize the way you think about reversing the symptoms, and nourishing your body from the inside out! Every cell, every organ, mind, body & spirit. In other words, the WHOLE you!
What's the difference between a Diet and a Cleanse?
With a diet, you find yourself trying to count every calorie you eat, which understandably causes you to become frustrated and give up. At the end of the day, you find yourself "hangry:" angry, hungry and lethargic.
The Thyroid Jumpstart Detox program isn't about starving your body, counting calories, fasting, juicing or eating strange food combinations.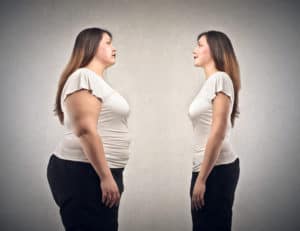 Did you know that hidden food sensitivities are a common cause of weight loss resistance? Unlike food allergies, food sensitivities often go undiagnosed because they often don't produce a clear and immediate reaction.
You see, when you eat foods your body is sensitive to, it creates inflammation in your body. This may be noticeable, but usually it is not. With Hashimoto's, we must address inflammation in all channels of the immune system.
Inflammation = Weight Gain
AND
Weight Gain = Inflammation
"If you don't address inflammation by eliminating hidden food allergens or sensitivities and by eating an anti-inflammatory diet, you will never succeed at effective and permanent weight loss."

Dr. Mark Hyman
During the Thyroid Jumpstart Detox you will give your body an opportunity to take rest and clear any sluggishness caused by the summer heat. Ease into fall effortlessly nourishing yourself from the inside out.
I've developed a program that will explore ways using unique food combinations to give you optimum energy, jumpstart changes in your body, and reduce bloating in the tummy.
Recent studies have shown that up to 80% of disease today is related to toxicity in the body.
Women with Hashimoto's are more susceptible to toxins. This program is designed to help you move toxins out of your body. Toxins are stored in fat cells, so this means the more toxins stored in your body, the more fat your body needs to hold on to. Once you safely remove the toxins, your body will be able to release excess weight.
My DIY program will take you step-by-step through a simple and thyroid-safe cleanse that will make a huge difference in the way you look and feel in only 14 days!
The Hashi's Sister's Thyroid Jumpstart
is the perfect solution


What's Included in Your Program:
Your Thyroid Jumpstart Detox Guidebook
This is your master guide book for the program and is designed to give you the basic knowledge necessary to build a strong foundation for your health to achieve a natural state of radiance, energy and balance.
Done-for-You Meal Plans with 34 Mouth-watering Recipes


Customizable family-friendly, gluten-free healthy & delicious anti-inflammatory recipes. I have developed and tested all recipes with a holistic chef with special consideration for women like you and me with Hashimoto's. It's all done for you: menu suggestions, recipes, shopping lists and preparation guides.
Self-assessment Workbook & Journal
Self-assessment & Activities to help you stay on track.

Supportive Daily Protocol Guide + Anti-stress reduction

tips


Literally guides you through each day from rising in the morning to when you go to bed at night!

Toxin Reduction Tips & Tools
Enhance your program using these simple yet effective tools for maximizing detoxification and support thyroid health.
Kitchen Food Preparation & Cooking Tips Guide
Preparing in advance & using a few simple tools will help you succeed with your program. Getting back into the kitchen can be enjoyable and fun.
Daily email support from me throughout your journey through the program
To offer encouragement, additional information, nursing tips, guidance to support you every step of the way. Webinar recordings & additional worksheets will also be provided. I want you to succeed

Plus Special BONUSES!
Fall DIY Thyroid Jumpstart Bonus Gifts
Crockpot Meals that Heal

My complete Winter Thyroid Detox Recipe Guide



Hashi's Sister's Self-Care & Happiness Checklists


Simple tools to remind you of the key areas we ladies with Hashimoto's need to attend to every day.

The Guide to Mindful Eating

The Top 6 Thyroid Toxins

Liver Detoxification: Phase I & Phase II

, nutrients required for complete detoxification handout.
Salad in a Jar Jumpstart program.
An excellent transition after the Thyroid Jumpstart to enjoy with warm soups and crockpot meals to keep you nourished and feeling & looking your best throughout the cold months.
All program materials + bonuses will be delivered promptly to your inbox upon your purchase.
The total for the Hashi's Sister's Fall Jumpstart DIY Program is only $47!
Now is not the time for procrastination. Fall is typically a season we often enter feeling sluggish and the liver could use the extra support. Spring into fall by putting your health and well-being at the top of your list because you truly deserve it!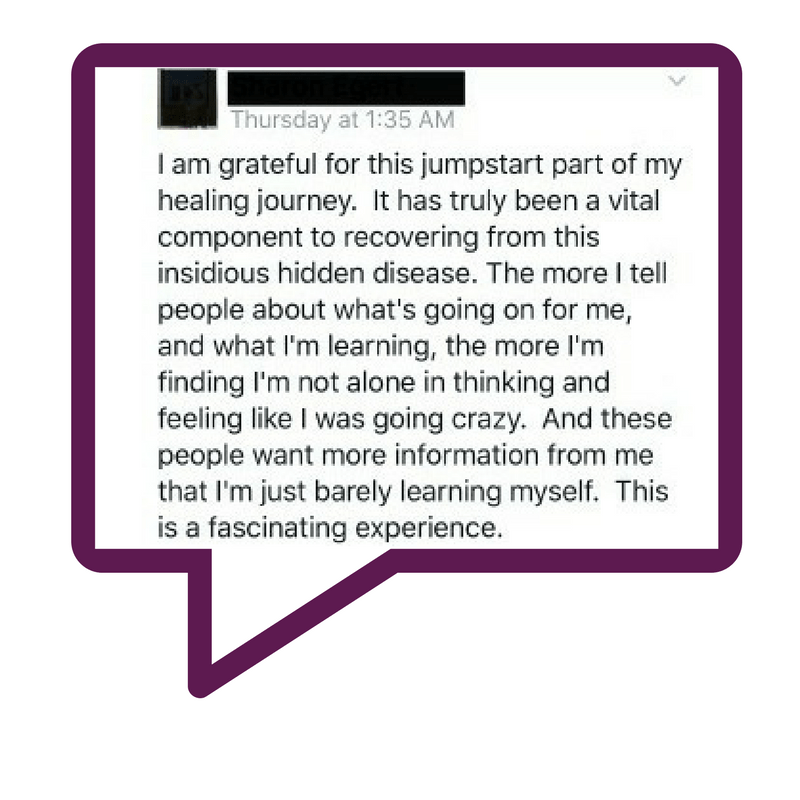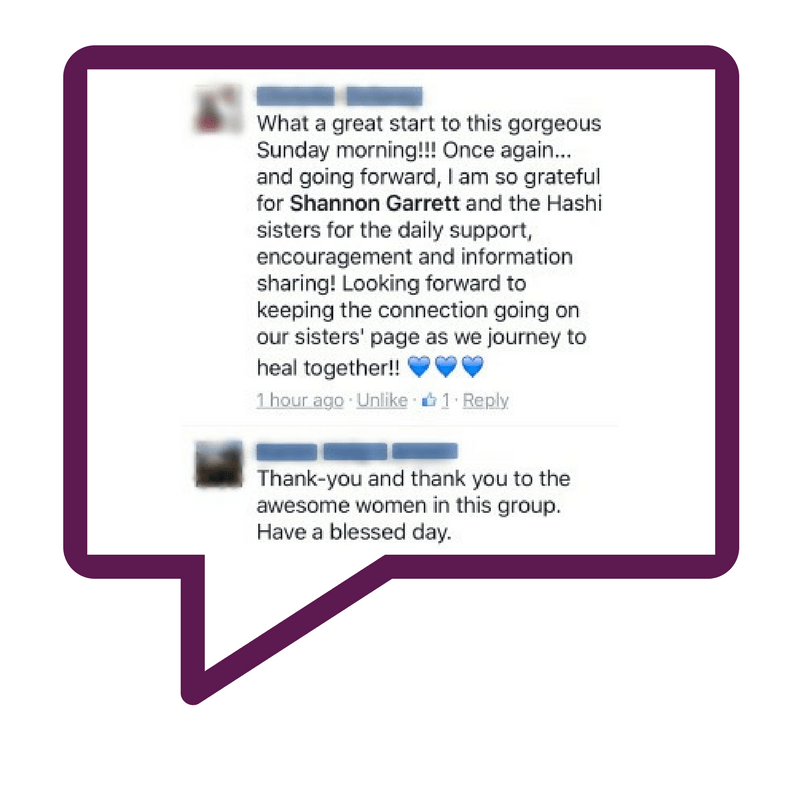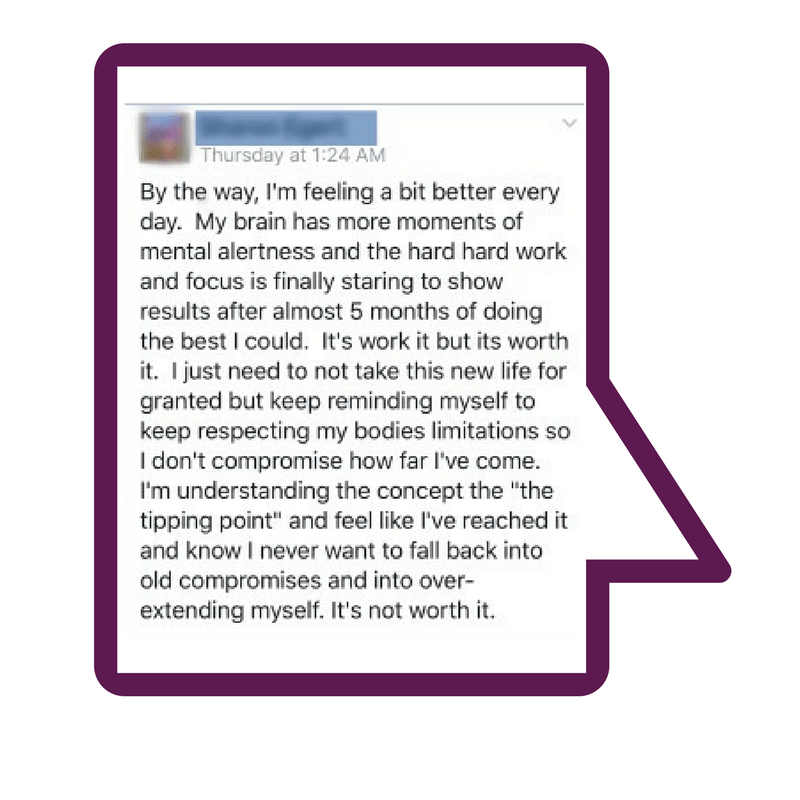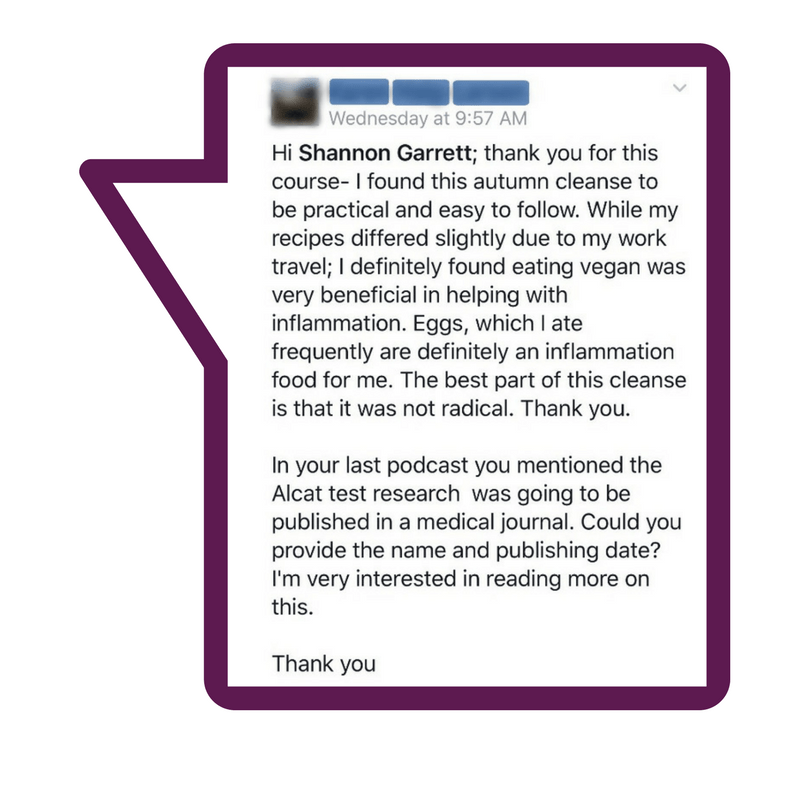 "Going through Shannon's program allowed me to feel like myself again!"


Before starting this program, I had been sick for a few months and was feeling very depleted. This program helped me get back on track and to make more of a commitment to taking care of myself. As a massage therapist, I had heard about a lot of what was shared in the program, but I wasn't implementing it for myself. Going through this program allowed me to feel like myself again: my energy increased, my cravings decreased, and I feel better than I have in months.

This program worked well for me because it was not too strict and allowed me to be open to following the program. As a mom and business owner, I also loved the flexibility of being able to listen to the audios when it was convenient for me. Jacquelin D.
Will I really see results in just 14 days?
When you eat foods that aren't right for your unique body, you may feel bloated, sluggish and lethargic. The Thyroid Jumpstart program allows you to experience the results you are looking for because you will be removing foods that commonly cause inflammation in the body, like bloating. By removing inflammatory foods, the cells in your body will stop holding onto fat.
Will I be hungry during the program?
You may experience slight hunger the first two days, but you can always add in a snack from the meal plans I have put together for you. The meal plans are packed with amazing recipes that will likely become favorites of yours, even after the cleanse.
Will I need to take off work while on the program?
Absolutely not! During this program, you won't need to take the week off from work, own a juicer or fancy kitchen gadgets or deny yourself the pleasure of delicious food.
Can I do this program if I'm pregnant or breastfeeding?
Although this is a whole foods program, we recommend you speak with your doctor before starting any diet or nutrition regimen.
Are the recipes gluten free?
Yes, all foods are gluten free! They are also free of soy, dairy, nightshades (tomato potato, eggplant and bell pepper), corn and artificial sweeteners or stimulants. The program is Paleo-approved but not AIP since we do use various nuts and seeds. However, these may easily be eliminated if desired.
I am a vegetarian - will this program work for me?
Yes, absolutely! You will love the vegetable forms of protein and nutrient-dense entree's.
What if I don't have a thyroid gland?
You will still benefit from our nutrient-dense recipes and other program benefits to help support cellular and liver detoxification. Plus, you will be consuming anti-inflammatory foods that nourish your body inside and out. If you are taking thyroid replacement hormone, you'll likely have better absorption by reducing any burden on the liver and inflammation in the gastrointestinal tract.
Is the program family-friendly?
Yes, it absolutely is. We encourage you to include your family and children. They will benefit from the program and the healthy recipes. Get everyone involved in the preparation and planning!
What results can I expect from the Thyroid Jumpstart Program?
Reduce Fatigue and experience energy all day without relying on energy drinks, caffeine or other stimulants like sugar or chocolate.
Begin to reverse leaky gut syndrome and nagging digestive problems like constipation, diarrhea, bloating, belching or bad breath.

Enjoy weight loss by correcting your metabolism

so you can release excess weight you may be holding onto and feel more comfortable in your clothes.
Reduce cravings and hunger for foods that sabotage weight loss, rob you of energy, sleep, and deplete you of vital nutrients necessary for thyroid health.
Improve conversion of thyroid hormone by improving the health of your liver and gastrointestinal tract.
Reduce overall inflammation which is an ongoing trigger for Hashimoto's and hypothyroid symptoms. Where weight is concerned, it's a vicious cycle because being inflamed makes your body create more fat cells and being overweight makes you inflamed.

Reduce stress

Cleaning up your diet will have a powerful and positive impact on your emotional well-being. As stress melts away, your metabolism will be able to function optimally again.

Eliminate toxins the right way and reduce your toxic burden overall will improve overall health

Your body was designed to heal and doesn't want to be sick! Let's give it what it needs.

Increased sense of overall well-being

You'll notice feeling uplifted, healthier, vibrant and less stressed. You'll feel rested as though you just returned from a cruise or an island vacation - and yet you'll also have more energy.

Relief from allergies & histamine release

It's impossible to improve your health and appearance if a sluggish liver struggles to detoxify histamine. This is one rationale for why spring is known as the season to detox the liver.

Radiant skin.

That people will notice. You may be asked "what have you had done?"

Tissue & cell regeneration

By correcting disturbances to the electrical field of your body's cells, reducing oxidative stress, inflammation through oxygenation, hydration, nutrition and improving detoxification and elimination.

Reduce fluid retention, puffy eyes and dark circles All of these are outward signs of toxin symptom burden and reduced detoxification capacity,
Countdown to Winter!
Hashi's Sister, it's time to fall into Hashimomentum! Doing so will help you ease into the colder months feeling your best.
You'll thank me later 🙂
The Clock is Ticking


Are you Ready to ease into Fall & Winter Looking & Feeling Your Best?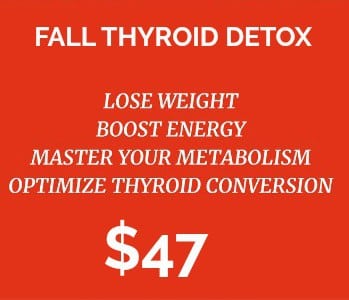 Hashimoto's Happiness Guarantee
I have held nothing back in creating this program for you. I want you to live a happier, more vibrant life so I'm giving you all the tools and support you need to start your path to a healthier lifestyle. Because I want you to experience the amazing results possible in this program, once the program materials have been sent out, there are no refunds. Any supplements included in the program cannot be returned for credit. I have created this policy so that we are both accountable for your success. I stand behind my work and I am here to support you every step of the way.
The information presented has not been evaluated by the Food and Drug Administration and the information provided is not intended to diagnose, treat, cure, or prevent any disease. The following information serves as guidelines to assist the individual in using preventative health knowledge effectively for improving overall health.
These guidelines should NOT substitute for sound clinical judgment or conventional therapies that may be needed for a particular individual.
Before starting on any product read carefully and consider all directions and warnings on the product label.
Before making any lifestyle changes please consult with your physician.
The guidelines offered are intended to assist the individual in achieving optimal health and well-being.