Many of my clients want to self-order their own labs.  Sometimes because their doctor refuses to order the correct tests, or they want to check levels in between doctor appointments, or their insurance doesn't cover testing due to high deductibles or other reasons.  I've found a lab I personally love and it's amazing how affordable it is!  Labs who don't deal with billing insurance tend to be a lot more competitive in their pricing!  You'd be surprised how little it really is and I promise you won't even care if insurance does or doesn't cover them because they are incredibly affordable.  What I also love is that the lab facility actually processing blood samples is one of the most reputable in the United States … LabCorp which is highly trusted by doctors and hospitals.
Direct Labs is my new lab find and they are the leader in direct access laboratory testing.  They offer a wide variety of important health and wellness blood chemistry tests directly to you online at extremely discounted prices.  Confidential results are available online in as little as 24 hours for most tests. Direct Labs offers you private and secure online accounts called "MyDLS" where you will access your orders, print your lab requisition, and retrieve your results.  It's that easy!
Please take charge of your health and wellness and consider self-testing.  CLICK HERE TO ORDER ONLINE at a discount and to view my top tests for thyroid and autoimmune disease issues.  I have carefully selected the most appropriate testing options from basic to comprehensive.  You can even order tests like the Genova test, and panels from BioHealth and others.
The ordering process is really very simple.  CLICK HERE to register, and once registered, you may click on tests to order.  Add them to your shopping cart and checkout.  Once Direct Labs receives your order (Monday – Friday 7am – 10 pm, & Saturday 8am – 12pm) it will be processed within 1-2 hours (during normal business hours).  You will receive an email letting you know the Lab requisition has been uploaded to your online account.  You will then log in and PRINT it out to take to your nearest LabCorp facility.  You will find a LabCorp Lab Locator HERE.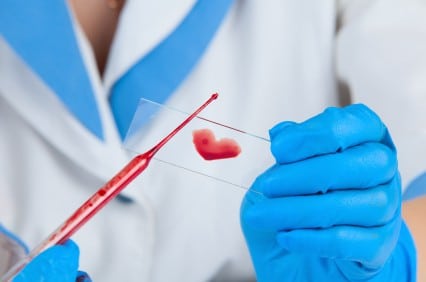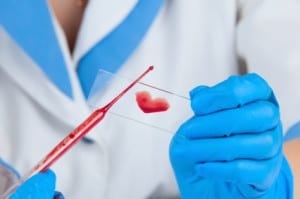 Once Direct Labs receives your results, you will receive an email letting you know that your results have been uploaded to the same account … so you MUST keep your log in handy to get back in to your account.  If you would like Direct Labs to release your results to someone other than yourself, simply click on the HIPAA Release form and put in the recipients information (email address and/or fax number).
PS:  For any upcoming surgical procedure, make sure you have the following labs done one to two weeks prior and share with your surgeon and anesthesia team:
Prothrombin Time (PTT)
PT-INR
Complete Blood Count (CBC) with platelets
Basic Metabolic Panel (BMP)
And be sure (if your nurse or doctor did not mention it) to ask about an ECG particularly if you have a history of heart issues, thyroid disease, or are 50+ years of age.