It's sad but true – we all have a friend or family member who has been diagnosed with thyroid disease or an autoimmune condition. Show them a little love this season with a gift or stocking stuffer that will lift their spirit and help them feel better. A gift that shows you understand what they're going through is guaranteed to delight you both! Use my thyroid beauty gift guide to help you find the perfect gift or stocking stuffer for your lady friends with Hashimoto's or hypothyroidism.
Below are my top picks for gifts she'll love:
Thyroid Beauty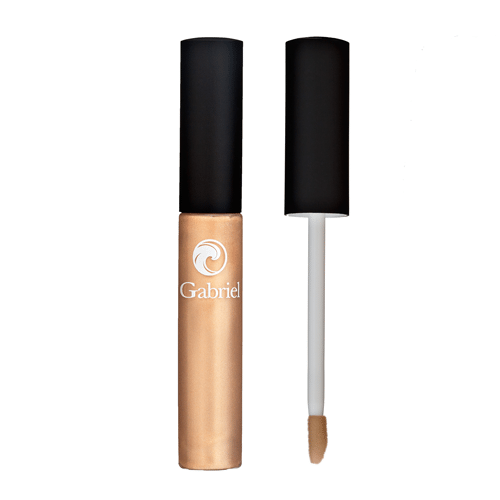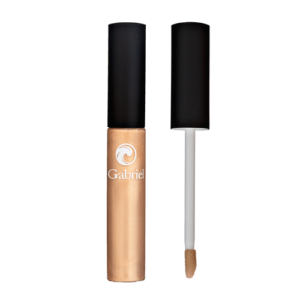 Gabriel Gluten-Free moisture-rich lip gloss. I'm serious when I tell you that I get asked all the time what kind of lip gloss I'm wearing. The shade I love is champagne – it looks gorgeous over the top of lipstick OR on its own. Women who must be gluten-free MUST avoid lip gloss and lipstick that contain gluten. Just think about how much gluten is ingested when we wear lip products that aren't gluten free? And, why would gluten be in lipstick or lip gloss in the first place? It's a cheap filler so manufacturer's, even some of the most expensive beauty products on the market contain gluten.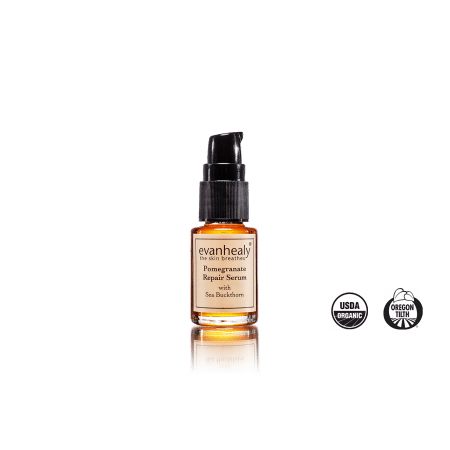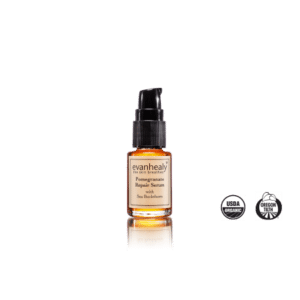 Evan Healy Pomegranate Repair Serum. This serum is an absolute must-have for dry scaly thyroid skin, especially during cold weather. It deeply nourishes skin that is dry, dehydrated, cracked and increases elasticity. It is gluten-free and is the perfect holistic solution for targeted repair for devitalized "thyroid skin." If you don't have a thyroid condition, it may be hard to understand what a friend or loved one who does actually goes through with their skin. I promise you they will LOVE this serum.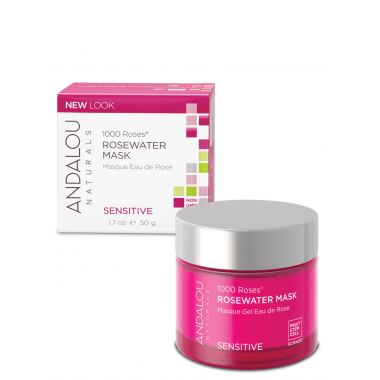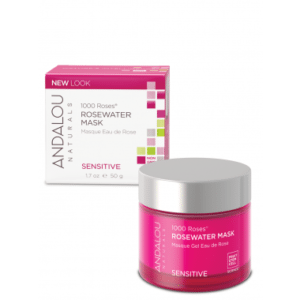 Andalou Naturals Rosewater Mask. I learned about this face mask last summer and have been hooked ever since. It is easy to use and I love the age-defying results. It's made up of stem cells from alpine roses + it also contains pomegranate (can't get too much pomegranate!) to tone and tighten the skin + Hyaluronic acid & aloe Vera to replenish moisture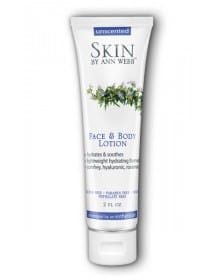 Skin by Ann Webb – Unscented Face & Body Lotion. We have verified this to be gluten-free and it is certified organic. This lotion is soothing because it contains calendula flower extract, arnica Montana flower extract, rosemary leaf extract, chamomile, and comfrey. I love it because it's the perfect nourishing lotion I've found for blending with your favorite essential oils (optional) for a more aromatherapeutic experience.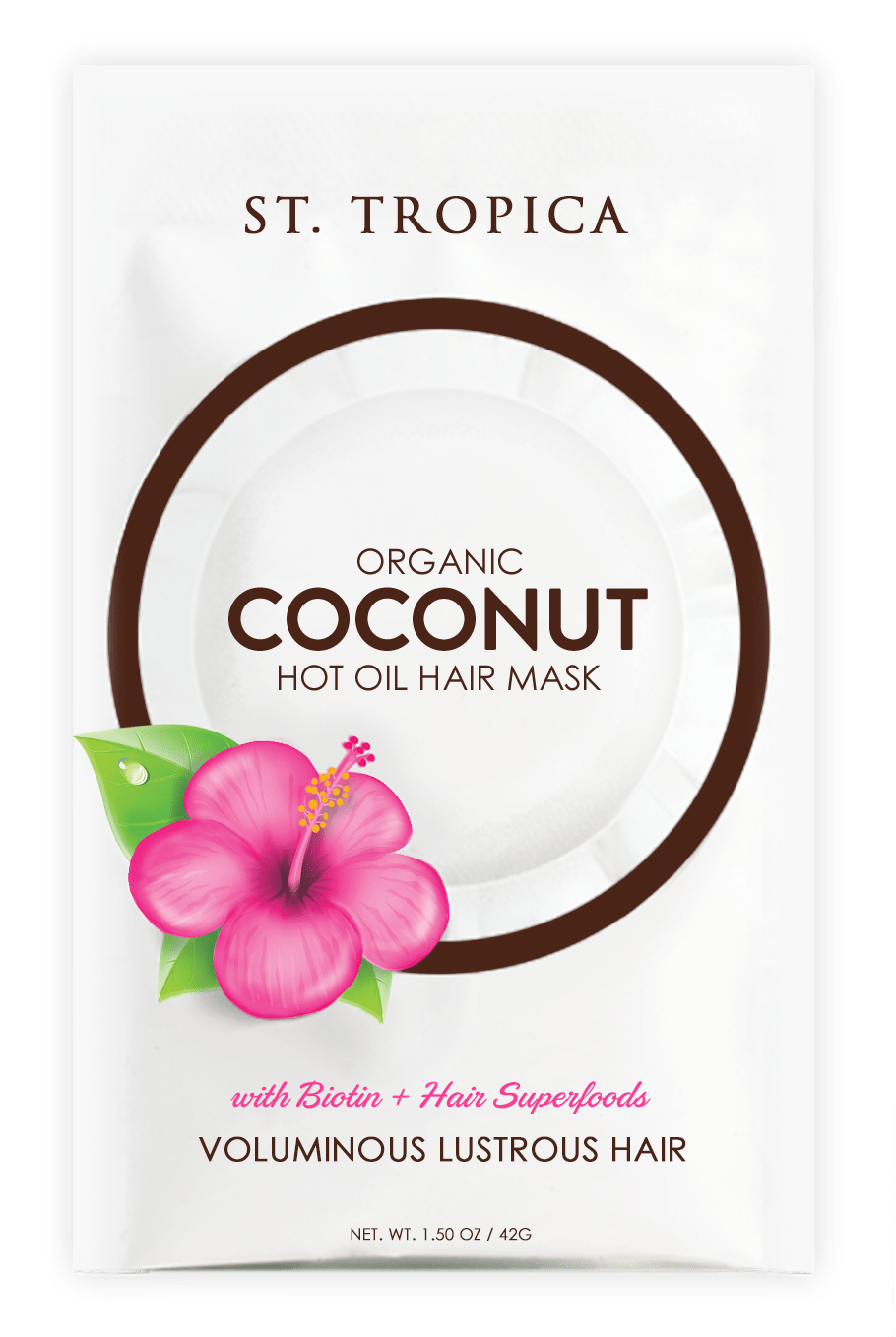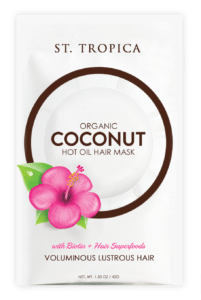 St. Tropica Organic Coconut Hot Oil Hair Mask. Need I say more? Extremely dry "thyroid hair" is a problem for many women every day and it's much more than a typical "bad hair" day especially during the colder winter months.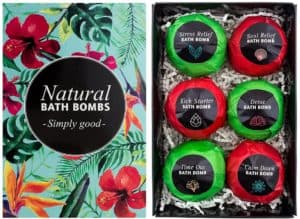 Brubaker Bath Bombs. My friend Dr. Izabella Wentz introduced me to bath bombs last year and I immediately fell in love. These "Jungle" Bath Bombs are all natural, vegan, organic and contain avocado oil for the ultimate in moisturizing dry thyroid skin.
Thyroid & Emotional Balance
Thyroid conditions affect the whole woman, mind, body, spirit and emotions in ways family and friends don't understand. Physically speaking, Hashimoto's and hypothyroidism affect the body from the scalp of the head to the toes. Everything changes…the skin, hair, you name it. Internally there is a cascade of ongoing inflammatory processes which impacts the brain, GI tract, voice, emotional wellbeing and more. I'm in favor of interventions that help a woman to find total body balance. Below are a few of the products I personally use and have found to be helpful: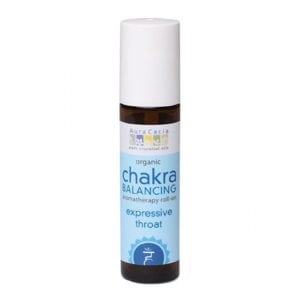 Aura Cacia Organic Chakra Balancing Aromatherapy Roll-On, Expressive Throat. The thyroid is located in the throat area, and guess what? Many women who have thyroid disease actually feel as though they do not "have a voice" in certain situations. This may be difficult for family and friends to understand; however, it underscores why I encourage women with Hashimoto's or hypothyroidism to include interventions which foster a sense of confidence, calm, and communication. This particular blend has a very pleasant aroma that is not overpowering, in fact, it is quite calming.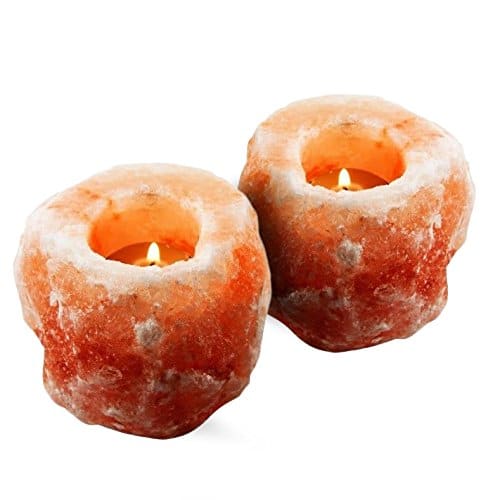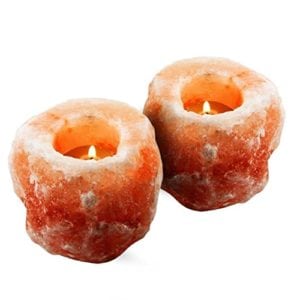 HemingWeigh Himalayan Natural Crystal Salt Rock Tea Light Candle Holder – 2 Pack. The benefits of salt lamps are well known for creating a soothing and calming effect in addition to purifying and ionizing the air (when heated). Many also believe they may boost blood flow, improve sleep, increase levels of serotonin in the brain and reduce allergy symptoms. These crystal salt rock tea light candle holders are a great way to introduce the salt lamp concept to a friend.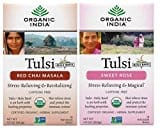 Organic India Tulsi Organic Tea (Holy Basil) Sweet Rose and Red Chai Masala variety bundle. This is my favorite tea above any other and is great for supporting the adrenals, relieving stress and is caffeine free.
Thyroid Gift Bundle Food for Thought: In an ideal world, the stockings or gift bags you stuff would get each of these products; however, the beauty of these gifts is that they are substantial on their own and would be very much appreciated by any woman who is determined to conquer the daily challenges of living with thyroid disease. Thyroid disease is an "invisible" illness misunderstood by many. I assure you these gifts will show that you care and understand.