These almond cookies are chewy and moist with a hint of cinnamon.  They're delicious all by themselves…but I was thinking (OK, I know) they would also go well with a cup of hot chocolate with whipped coconut cream, or a bowl of vanilla coconut milk ice cream.  Or maybe all of the above!  I guess it depends on your mood, but you have my full permission.
It's the holiday season…and have you heard?  I'm pretty sure Santa is gluten-free these days, so he will absolutely LOVE that you were thinking of the health of his thyroid Christmas Eve.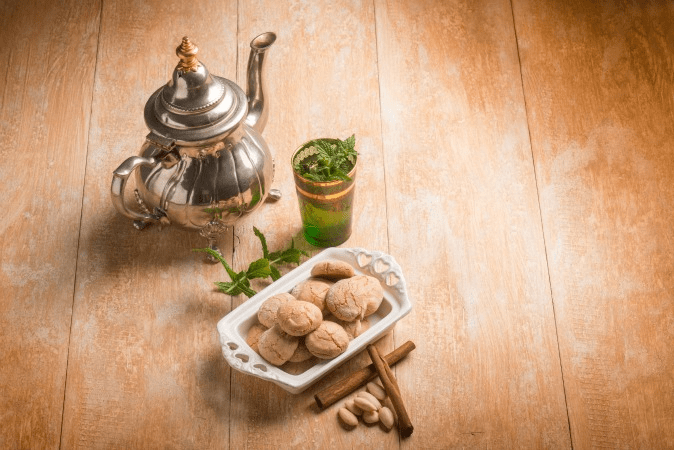 Instructions
Pre-heat oven to 350 degrees.

Melt butter in a small saucepan. Turn off heat and stir in vanilla and honey.

In a medium bowl, combine the almond flour, salt, baking soda and cinnamon.

Pour wet ingredients into the dry mixture and blend together.

Use a spoon to drop cookies onto a stoneware or greased cookie sheet. Don't flatten because they'll spread on their own while in the oven.

Bake 7-12 minutes or until the edges are lightly brown.

Remove from oven and allow to cool on wire racks.
If you would like to make your own almond flour, you can – it's easy:
Soak a bag of organic unsalted almonds in filtered water with a small amount of salt for 12-24 hours and then dry out in a dehydrator until crispy.  This usually takes about 24 hours at 155 degrees in a dehydrator.  Once dehydrated, you have "crispy almonds" that can be ground into almond flour.
The reason I like soaking the nuts is that soaking them neutralizes their phytic acid content.  Phytic acid is found in most nuts and is inflammatory which makes them hard to digest without discomfort or bloating.
Phytic acid also blocks the absorption of calcium and magnesium – and that's not a good thing.