The avocado is a tree native to Mexico and Central America, classified in the flowering plant family Lauraceae along with cinnamon, camphor and bay laurel. Avocado or "alligator pear" also refers to the fruit, botanically a large berry that contains a single seed. Avocados are an excellent source of oleic and linoleic acid, a/k/a monounsaturated fats and help to support heart health and regulate cholesterol. I learned a long time ago that monounsaturated fats help speed up your basal metabolic rate which is the rate at which you burn calories even when you're doing absolutely nothing. It's really too bad that Weight Watcher's and other weight loss programs shun the avocado because the truth is, avocados actually help you to lose weight. The heart-healthy fruit also reduces LDL cholesterol and blocks its absorption from the intestines while improving the ratio of LDL and HDL which is one way avocados support a healthy heart. If this isn't enough motivation to want to consume avocados on a regular basis, consider this: avocados are rich in Omega-3 essential fatty acids which are polyunsaturated fats that help stabilize blood pressure and sustain a normal heart beat reducing the risks of stroke and coronary heart disease.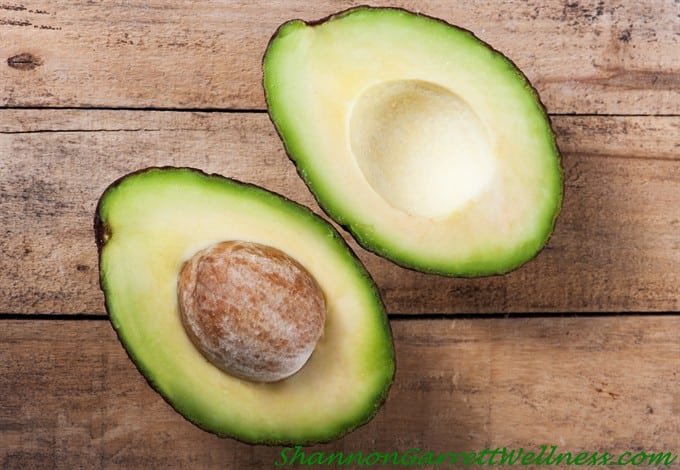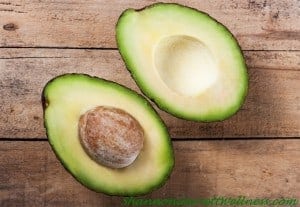 I consume an avocado every day and so does me husband. We enjoy them in salads, smoothies and mashed to spread on gluten-free toast.  I often make avocado vinaigrette for salads and as a dip for raw veggies. As a lover of chocolate, one of my favorite ways to use avocados is in chocolate pudding for a creamy texture and healthy fat. It gives it a dreamy taste and you'd never guess avocado was even in it!  I like to top it with my Whipped Coconut Cream and garnish with Cacao Nibs for a decadent heart healthy, waist-line friendly treat.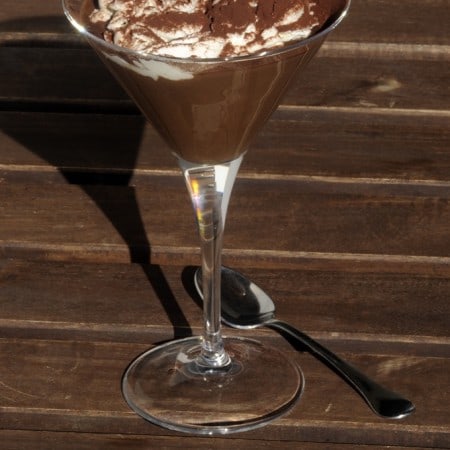 Ingredients
1

cup

ice cubes

2

large ripe avocados

pitted, peeled and chopped

1/2

cup

dairy free evaporated milk

see my modified recipe link in the blog post

8

Tbs.

gluten-free chocolate syrup

1/2

tsp.organic vanilla extract

Pinch

of salt

Coconut Whipped Cream

Cacao Nibs
Instructions
Prepare dairy free evaporated milk 2 days ahead (see recipe link below in the post).

Place ice cubes in a blender and pulse until crushed.

Add avocados, evaporated milk, chocolate syrup, organic vanilla extract and salt to the blender.

Blend on high until smooth and all ingredients are combined.

Pour into serving glasses (I like to use Martini glasses) swirl with chocolate syrup.

Garnish with whipped coconut cream and cacao nibs.
I put everything in my Ninja Blender and it's ready in 15 minutes. Sometimes I chill it in the frig for an hour or so while I prepare dinner. Be sure to use my dairy free evaporated milk recipe here. Enjoy!