Many of you already know that I am an advocate for the use of high quality, pure, natural and organic skin care products. In my view, it is an absolute must…and not only for those like me who have autoimmune or other chronic health issues, but for everyone. Did you know the average woman is exposed to 515 chemicals per day? It's crazy but this number is just for beauty and body care products alone! I am a firm believer that what goes on, goes in…therefore, it is important to be mindful about what we apply to our skin if the goal is to live as much of a toxin-free life as possible.  I love all sorts of natural and organic skin care potions and creams and love it when I'm introduced to a "premier," line of organic and hypoallergenic products that contain only the purest of ingredients. This winter has been unusually brutal on my skin and I've been on the look out for something new so I decided to turn to my friend Stephanie Ely Maxwell
Stephanie Ely Maxwell
for her expertise and wisdom.  I mean seriously, who better to ask? Stephanie is drop dead gorgeous; she is a former model, television personality and total beauty industry aficionado.  She is married to renowned plastic surgeon Dr. G. Patrick Maxwell and she is one of the countries leading experts on skin care. But she also knows me, and she knows what I will and will not put on my skin. Stephanie embraces my quirkiness and most recently introduced me to the holistic skin care collection by  Tammy Fender. Let me just say after using this line for only a week, I am in LOVE with this new discovery! I'm currently using the Roman Chamomile Tonic, Lavender Cleansing Milk, and Spontaneous Recovery Crème morning and evening.  Honestly, I didn't realize just how "mature" my skin was becoming until I tried these products, and now I'm hooked! Be sure to read on as there is a way for you to save on the complete line of Tammy Fender products for the month of February…courtesy of Stephanie Maxwell and Maxwell Aesthetics.
Roman Chamomile Tonic (also available in Bulgarian Rose & Essential C)
What I Love: This tonic is an instant rescue-remedy to immediately calm, hydrate and repair irritation. My skin is noticeably less inflamed from the stress of dry, winter air.
Product Benefits: Ancient Egyptians presented Roman Chamomile to the sun because of its legendary curative properties. Trusted for centuries, the healing and anti-inflammatory properties of pure Roman Chamomile gently soothe and hydrate dry, sensitive and irritated skin while promoting a gentle circulation of chi (energy). Excellent for tissue regeneration, prevention of moisture loss, calming sun burns and useful for tired eyes & puffiness. Also, Roman Chamomile as an essential oil also inspires calmness and inner peace. It smells heavenly, too.
Tip from me: Soak cotton eye pads in cool chamomile tonic and chill-out for a few minutes.
Lavender Cleansing Milk & Fo-Ti (also available in purifying gel – Spearmint & Alfalfa)
What I Love: Rich in omega 3's, vitamins E and B, Jojoba oil, Bulgarian lavender flowers, chamomile flowers, lemon balm, avocado oil, rosemary, sunflower oil, aloe butter, minerals, green tea and zinc. Fo-Ti is detoxifying, restores vitality and combats premature aging.
Product Benefits: Decongests the skin, equalizes the production of sebum, calms, balances, and is a gentle antiseptic, enhances immunity and binds moisture, drawing impurities and soothes the skin. Lavender is known for bringing lightness to the spirit and clarity to the mind.
Tip from me: Apply lavender cleansing milk to face and take a warm bath in Epsom salts with lavender essential oil. Gently pat face with a towel and apply Spontaneous Recovery Cream.
Spontaneous Recovery Crème
What I Love: This is the last moisturizer I will ever purchase! A little goes a LONG way, here…and I love that it contains rose hip, helichrysum, nettle, echinacea, olive, avocado, lavender and matricaria. It's really an all-in-one crème-serum-oil and I love the instant visible results. If you're dehydrated, dry, or have chapped, cracked, irritated, sensitive and/or mature skin, you must try this product.
Product Benefits: Delivers visibly repaired and replenished skin with restored health and radiance and is beneficial for all skin types. Excellent for healing traumatized skin, rosacea, eczema, psoriasis and all extreme skin conditions. Brings forth a renewed state of harmony, health, and balance. I love the Tammy Fender line of skin care products because they are committed to natural beauty by using 100% botanical formulas and the flowers and plants used to create their formulas are organic, food-grade ingredients with Pure Living Energy technology.  Back to my own philosophy for what goes on the skin, at Tammy Fender they recognize that what we put onto our skin is just as important as the food we eat in restoring the body's harmony and vitality. Every product in the Tammy Fender collection reflects their passion for the ancient tradition of holistic medicine: body, mind, and spirit…taking into consideration we are whole beings. Is this right up my alley or what?!!
Tip from me: Apply a small amount to face/neck after using chamomile or rose tonic with a "patting" technique.
To learn more about the Tammy Fender holistic skin care collection and for guidance on the right products for your skin, please contact Maxwell Aesthetics. Mention that you learned about Tammy Fender on my blog and receive a 10% discount for the month of February! ~ Thank you, Stephanie!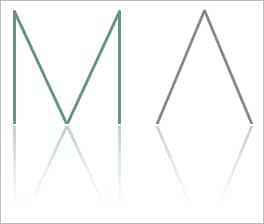 Maxwell Aesthetics
2020 21st Avenue South
Nashville, TN 37212
(615)932-7700
Shannon wants to know: I would love to hear your feedback on the Tammy Fender collection of holistic skin care products! Keep me posted ~