Chocolate Avocado Chia Pudding
Creamy, dreamy, smooth and sweet, this chocolate avocado chia pudding is a treat is sure to satisfy! I recommend it for blood sugar and hormone balance and it's great for mood and sleep. Oh, and it's the perfect "fix" for even the strongest chocolate craving. One version of chocolate pudding has been rising in popularity for the past few years, and it's with very good reason. As the interest in plant-based food increases, the seismic shift from boxed mixes or
Forget boxed pudding mixes – we're in the era that focuses on true health. I love the creaminess found naturally in this pudding thanks, to the avocado.
This chocolate avocado chia treat is rich and chocolatey. The best of all is that it's vegan, dairy and gluten-free. pudding is all about the chocolate.
Unlike other traditional versions, which often taste chemically sweet, this avocado chia pudding is all about the chocolate, healthy fats, and omega 3 fatty acids.
Chia seeds are one of the best plant sources of Omega 3 fatty acids. The tiny seeds are also rich in antioxidants in addition to many nutrients that are important for bone health such as calcium, magnesium, and phosphorus. It's hard to believe but gram for gram, one ounce of chia seeds contains more calcium than most dairy products.
This study showed that chia seeds play a role in promoting weight loss, improved risk factors for obesity, and helped maintain blood sugar levels. There are other studies which have shown people who used 37 grams of chia seeds for 12 weeks showed an improvement in high-sensitive C-Reactive Protein (hs-CRP), a blood test, as well as improved blood pressure levels.
If you've gone through my Hashi's Sister's Autoimmune Solutions e-Course, you already know that inflammation is at the root of Hashimoto's hypothyroid symptoms.
Chia seeds may be enjoyed in many ways. Sprinkle them on your salad, soup, or smoothie. I love them mixed with Greek style coconut yogurt and berries. Since chia seeds don't really have any taste of their own, they won't alter the taste of any food you might pair them with.
If you love chocolate as much as I do you might enjoy the following recipes which are also gluten & dairy free (of course!).
Decadent Chocolate Avocado Pudding which also includes a recipe for whipped coconut cream.
Amazing Health Benefits of the Avocado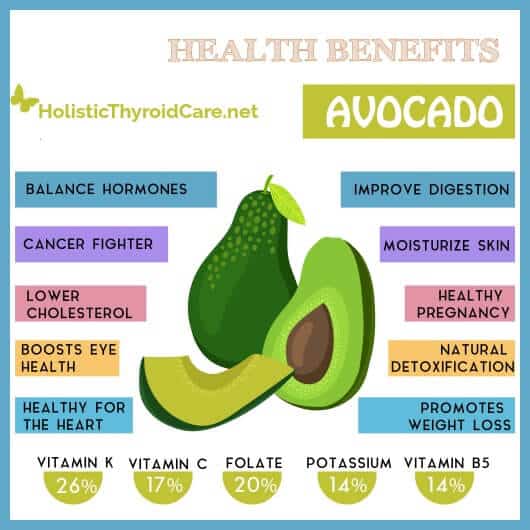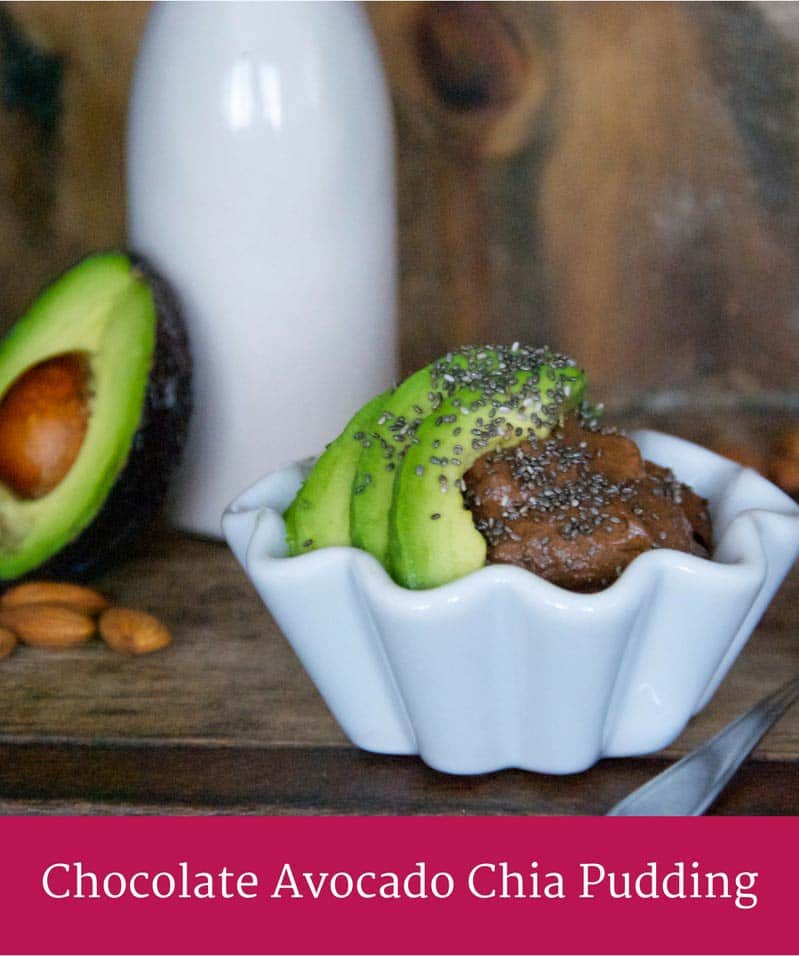 Ingredients
1

cup

organic almond milk

unsweetened

1/4

cup

Chia seeds

2

organic ripe avocados

peeled & chopped

1/2

cups

cacao powder

2-3

drops of stevia
Instructions
Mix all ingredients in a blender and refrigerate for 3-4 hours or overnight. May be served with or without freshly whipped coconut cream.